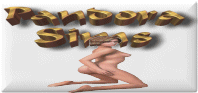 Nude tutorial
Getting your sims to remain nude in the sims 2 is a bit more tricky than just installing a nude skin in the sims. This tutorial will teach you the basics to getting your sims naked!

Before you start you need (click):

| | |
| --- | --- |
| | |
| | |
| | Some nude genetics (subscription required) |

You can find the nude patch and nude bases
in the files section they are free to download.
There are some nude genetics in the genetics section
a subscription is required though! Or you can make your own
or try to find them elsewhere.
First start up body shop, create a new sim or clone 1 (i'm not going to teach you how to do this the manual will tell you or there's other tutorials that will elsewhere.) Select the sims genetics, than select the skin tone.

The custom genetics (the ones with the naughty bits in them) will appear here you may not have all of the ones shown below that's because I have downloaded some from elsewhere as well as created my own. The nude genetics will have a * on them so you can identify them. Select a genetic now you won't see it appear on your sim 1st though...yet!

Now select the clothing tab for your sim and select everyday clothing.

The special base you need to keep your sims nude is located here. Click on it than take a look at your sim it should now be nude!

If you have installed the topless base you can find that in the TOPS tab. Select that to just keep your sims top half topless! To use the male and teen nude bases simply select male or teen on the left where it says age and gender.

That's all there is to it you can select the rest of the stuff for your sim like makeup, hair style, face etc. As long as your sims keeps that base on in the game they will remain nude. But if you change clothes it will disappear. You can even buy the base at a clothes shop for your existing sims! For more variety have each sim have a different nude genetics or have a go at creating your own.

This tutorial was for body shop but you can also use the create a family screen in the game to do the exact same thing. You can also use this tutorial to figure out how to change the genetics of your sims so they will look better when they get undressed etc. Just don't select the nude bases for the clothing.

Enjoy watching your sims run around in the nude...I know I do!