Icon expansion key

Click icon to jump to section
Premium content
Original ga

me

World adventures
Ambitions
Late night
Generations
Pets
Showtime
Supernatural
Seasons
University
Paradise
Into the future

New mods

Updated mods
The super mod patch contains fixes, updates and hacks that will update your game for the better! Containing the best mods from all over easily accessed and ready to download from one file and 1 place as well as my own special mods. Do you want to scour the net and sign up to dozens of forums and browse through 1000 pages looking for what you want...of course you don't! Do you want ME to do it all for you and provide all the mods here easily accessible...OF COURSE YOU DO! You don't need to bother doing all that BS I've done all the hard work for you. Plus I offer support for every single mod on this page right here from 1 place no need to keep leaving messages on lame BBS boards that never get answered by the authors!
Only subscribers can download the super mod patch since all the work has already been done for you also it's hard work keeping track of over 50 mods it's only fair to ask for compensation!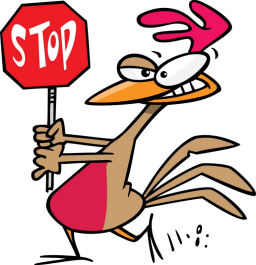 Before attempting to install the super mod patch or ANY mods please make sure to run through this checklist!
Before you do anything you MUST be updated to the latest patch if you have not done this go do it right now by opening the games launcher and select check for updates. Than select update.

If you are using a mac you CANNOT use the super mod patch self installer exe it will not install. You must download and install the mods manually below. If you don't know how to do this than head to the FAQ and read the guide. If you wish to install mods manually on a PC also check the guide.

Before installing any mods make sure you have the expansion pack it requires if you don't do not attempt to install it.

Some mods are incompatible with expansion packs/patches it will say below in big red letters. Make sure not to install these mods.

After installing any mods manually you must clear your cache files in the game by Opening your my documents/electronic arts/the sims 3 folder and delete the files with cache in them example: SimcompositorCache. If you install the super mod patch using the self installer it will do this automatically!
WINRAR OR WINZIP 11+ IS REQUIRED TO EXTRACT THESE FILES. CLICK BELOW TO DOWNLOAD.
WINRAR

WINZIP

RAR expander (MACS)
Downloads
Name
Description
Download
Super mod patch 5.0.1 FULL self installer

Super mod patch full i

nstaller file if you choose this file you do not need to download any of the files below they are included in it. Choose which ones to install and it will put them automatically into the correct folder to be active in the game.

PC MASTER RACE ONLY.

Custom/manual install files
If you are unable to use the SMP than you will need to install the mods manually. Download and extract all mods to:
C:\Users\yourname\Documents\Electronic Arts\The Sims 3\Mods\Packages folder. You also need a resource.cfg file placed inside the MODS (not packages) folder. get that HERE.

The following content requires premium DLC from the sims 3 official site. It MUST be installed 1st before attempting to install any of these mods! Click the
link
next to the mods name to find out which DLC you need.
No Autonomous Dragon Interactions: (dragon valley) Removes autonomy for all dragon interactions
Feed
Talk To [about skill]
Fly
Shoot Fireball
Cast Fiery Torment
Be the Life of the Party
Cast Rune Charm
Summon Ghost
Cast Phantasmal Curse
Harvest Plants
Summon Treasure
Summon Death Flower
Summon Someone New
Summon a Friend

All interactions can be performed at your direction, your sims simply won't take it upon themselves to throw fireballs around without your permission.
No Cheaty Motives From Mark of the Dragon Moodlet: (dragon valley) Removes the crazy motive increases when your sim gains a Mark of the Dragon moodlet.
No Cool Down for dragon Harvest: (dragon valley) Eliminates the cool down for harvesting plants on a lot.
Deliciously Indulgent Bakery - More Interactions: (Deliciously Indulgent Bakery) Adds four new interactions, to the "Baker's Station", to help you micromanage your Bakery.

Bake Many : This Interaction will make your Sim bake random recipes, as many as possible, until get bored or tired. Also, all the baked goods will be automatically stored on the nearest 'Bakery Display' with enough free slots.
Sort All Displays : This Interaction will automatically sort all the baked goods from the 'Bakery Display', by type.
Dispose All Spoiled Foods : This Interaction will automatically dispose all the spoiled goods from the 'Bakery Display'.
Dispose All Foods : This Interaction will automatically dispose all the baked goods from the 'Bakery Displays'.
Popcorn & Cotton Candy now fill hunger motive: (W

orld of wonders

) Popcorn & Cotton Candy now act as snack foods.

WARNING THIS USES A LOT OF RESOURCES A FAST COMPUTER IS NEEDED SINCE THE MORE SHADOWS ON THE LOT=THE MORE SLOWDOWNS WILL OCCUR!
No autonomous reading: Disables autonomous "Read Something" interactions on all bookshelves. Sims should still be able to autonomously read books in their inventory.
Bed sharing: Reduces the relationship precondition for sharing the same double bed from Friend to Acquaintance. With this mod installed your Sims can relax and sleep side by side with almost everyone.
24 hour name change: Allows your sims to change their name 24 hours a day and it also enables it for teens.
More Freckles, Beauty Marks, and Wrinkles: This changes the visible layout of the Topical Details section of CAS. Shows more freckles, beauty marks, and wrinkles available.
No Autonomous Tag: Disables sims from Playing Tag on their own.
less cheering time at birthday parties
: Sims will cheer for the aging sim for 10 minuets or less.
Workout costs money: Basically if your Sim is working out, and he is doing it on a community lot, they will have to pay for this service.
No Vehicle Relationships: Alters the threshold, boost and decay values for vehicle relationships, so it should be impossible for a regular sim to ever gain a relationship with a vehicle.
No coughing while eating: stops sims doing that awful coughing/choking/spluttering every time they eat and still allows them to drink nectar or eat Chinese food.
Portrait paintings quality fixer: All of the portrait, still life and memorize scene paintings have black spots and speckles, making them plain ugly. This mod replaces filters to make the paintings all clear

.
Higher Quality Purchased Fruits and Vegetables from Grocery store: Makes all purchased vegetables, fruits and meats (including eggs and cheese) you buy from grocery store have "Outstanding" quality. But not with the purchased fish (always "Normal" quality).
NO more welcome wagons: Stops welcome wagoners when you 1st move into a house from showing up.
Newspaper & Mail Mods (click below to download): changes certain things to both newspaper & mail delivery:
Newspaper mod:
1. The paperboy will drop newspaper near the mailbox without go to the door first.
2. The paperboy will come at between 7AM and 8AM.
Mail mod:
1. 50% chance of getting junk mail in the mailbox
2. The mailman will come at between 11AM and 12PM.
No curfew for teens: Teens can stay out as late as they want, children still have curfew.
Snacks are now LESS filling: Snacks or quick meals are now less filling and will take two or more snacks to fill your sim up.
Slower Food Spoilage: Leftovers and food last longer in the following:
Cheap Fridge - 10 days
Moderate - 20 days
Expensive - 30 days
On counter - 36 hours
Stock Fish Tank with More Types of Fish: Allows more types of fish for your Sims to stock their aquaria.
Alley Catfish (§6)
Angelfish (§21)
Black Goldfish (§16)
Blowfish (§13)
Crawfish (§15)
Doitsu Koi (§7)
Frog (§6)
Kawarimono Koi (§14)
Linckia Starfish (§16)
Lobster (§25)
Luminous Salamander (§20)
Ochiba Koi (§20)
Piranha (§14)
Sea Bat Starfish (§35)
Sewer Trilobite (§35)
Siamese Catfish (§13)
Snails (§8)
Tancho Koi (§25)
Toad (§8)
Tragic Clownfish (§14)

The following fish can only be stocked if some conditions are met:
Deathfish (§200) - Sim is a ghost or an elder
Fairy Damsel (§50) - Sim is a fairy
Mummy Fish (§50) - Sim is a mummy
Robot Fish (§50) - Sim is a SimBot or the aquarium is the steampunk/sci-fi fishtank from the Store
Shark (§7) - Sim is in Lucky Palms
Vampire Fish (§55) - Sim is a vampire
Put Away All Books: Adds an option to all bookshelves to put away all books in sim's inventory.
Sell all gems: adds some options to sell ALL rocks, gems, and metals in any Science Lab in the neighborhood.
Children can use urinals: Enables boys (= male children) to use urinals.
Toilet Tinkering Tweaks: The things that are changed are:
Non greeted sims can fix toilets if it is outside.
Pregnant Sims can fix toilets.
Sims can no longer get interrupted while fixing toilets.
Skills will still be updated even if failed.

Playable mummys curse: This mod allows playable mummies to curse normal sims. It's an immediate interaction when a mummy curses a sim, their relationship score will drop by a few points.
Faster nectar making: Reduces the Number of batches of fruit to squish before you get flavorful feet, Number of bottles made into nectar to get nectar master, Number of grapes used required to become a Vine Vizard and Number of different mixes required to be a mix master. Also allows more bottles.
More expensive vacations: Increases the costs of going on Vacation.



Autonomous prefer leftovers: Sims will always eat leftovers in the fridge 1st.
User-Directed Scolding + Other Punishment Tweaks: Will warn you with a pop-up whenever game tries to force a sim to scold a misbehaving child/teen so you can to stop them if you wish. (It even lets you turn off the whole forcing to scold feature altogether if you choose.) Also adds a custom Punishment... interaction menu on all child and teen sims that lets you choose the type of punishment to perform as and whenever you see fit instead of letting the game decide for you.